Gary is a longtime and valued contributor to Professional Mariner, consistently delivering copy that is thorough, timely and accurate. He can be counted on to handle a wide variety of maritime topics reliably and enthusiastically. He is an asset to our editorial staff and our readership.
— Rich Miller, Editor, Professional Mariner Magazine


Gary's service to the Keeneland Concours d'Elegance has been all you could hope for in a volunteer and more. Gary's work as our editor and writer for public relations, advertising and our award winning program was always professional in quality, but delivered with a devotion to the over-arching principles of our concours — Good Enough Isn't. He was thorough in his research, expert in his editorial decisions and motivated in his writing by his love of cars.
— David Brown, Advertising & Program Director, Keeneland Concours d'Elegance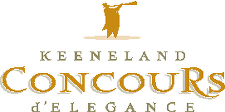 I have known and worked closely with Gary Wollenhaupt for almost ten years. Gary has extensive communication experience, and through the years, he has been a consistent, highly competent, high-integrity and hard-working content creator and editor of a broad array of digital content including feature stories, case-studies, white papers, guides, press releases, best practice documents, video, trade show interviews, etc.  Gary has been so effective at his work for companies with which I have been associated, I cannot think of one example of any piece of content being anything but excellent in all ways.

In addition, because of Gary's knowledge, insights and judgment relating to digital communication strategies generally and all forms of content specifically are so excellent, I have learned to seek out Gary's opinions and advice about every important editorial / content creation issue. It is without reservation that I confidently recommend Gary for any editorial or content creation initiative for any organization.
— Robert Fincher, Founder & Publisher, Sustainable Community Media